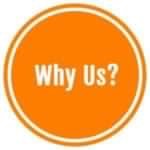 TOPPER ACADEMY- ADMISSION & GUDIANCE PROVIDER:
TOPPER ACADEMY is one of the prominent institute for educational & career counseling of the students. TOPPER ACADEMY provides their consultancy in regular as well as in distance mode education in different types of area of education like- nursing, pharmacy, management, education, paramedical, engineering, technology, law etc and also help the students in built up their career in different types of field which related to their education.
Higher Education for the people who are working in education sector has become a very important issue because situations in this sector are changing continuously. It is on boom phase as many new companies are coming into the market. However, there are lots of technicians who are earning well only after having a diploma or a bachelor's degree in education. But if they go for higher education like MBA, MCA, BBA, B.ED,M.ED, M.Pharma, M.Tech, LLB, B.SC NURSING, GNM, D.PHARMA, B.PHARMA, M.PHARMA, Ph.D etc. or some other degree course then they will have better career opportunities. All, they need is to enrolled themselves in reputed TOPPER ACADEMY. This is because some of the best TOPPER ACADEMY of India is located here.
Every year millions of students apply for admission in these colleges. In fact, compare to the number of students there are very less number of seats available. The reason that colleges in this area are the most preferred choice of aspiring pharmacy, nursing students is that they have lot more better services to offer compare to pharmacy, nursing colleges of some other states. They are best at everything and updated at every step whether it is the infrastructure, equipments, study material, teaching faculty or anything else. These colleges are highly accredited career-shaping colleges that meant to produce well-groomed working professionals for the health care sector.
The main courses offered by these colleges are B.Sc Nursing, GNM, B.Pharma, M.Pharma, PB Nursing MBA, BBA, B.ED, M.ED and other technical courses. The eligibility criteria for admission of all the colleges are quite similar. Then, the fee is also very reasonable. Hence, one can apply for it without worrying too much about financial issues.